This time Lady Sonia seems to have found herself in a bit of trouble. Seems that a lady friend of hers has a very dirty minded husband. Well that guy seems to have gotten the upper hand and found some dirt that could jeopardize her friend's opinion of her. Well suffice to say that the busty MILF has no other choice than to listen to his every command or else he's going to spill everything to her friend. So let's sit back and watch her as she puts her show on specially for him and implicitly you in this incredibly sexy photo gallery today.
The guy makes sure to stand back and relax, while he's watching her undress and put her sexy body on display. And if it's one thing that this mature woman does well it's to put her amazing curves on display for everyone that wants to see. Watch as the guy enjoys taking his time while she's showing off those perfect boobs and perfect body. In the end the guy seems satisfied with her show so he relinquishes the proof he'd had on her to her relief. But she'd have to put on some more things in the future for him. Good thing that they ended the whole thing in the end! Check out the delta of venus site if you wanna see another hot lady revealing her perfect body shapes!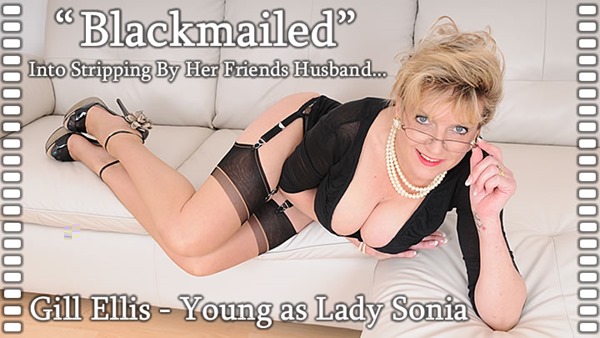 Check out busty Sonia showing off her delicious curves!