It's a rough day at the office and LadySonia is in full control as a kinky mistress in black satin and short tartan skirt, with her whip in hand and naughty attitude on. She's got her favorite seamed nylons and patent spike heels on and you can tell she means business! Of course she left her panties at home and she's ready to display her bare juicy mature cunt and round bouncy bum in front of the camera all for you guys to enjoy. So let's not waste a single minute and get the slutty show started!
She's posing all fierce next to her glass desk, standing tall on her sexy heels with her red skirt short enough to give us an up close cheeky peek of her mouthwatering twat. Our MILF bends over next, arching her sweet ass up, and the sight of those milky round buns, with silky black garters embracing their appetizing contours, makes you just wanna plant your face between them. You'd love that wouldn't you, you little perverts! It's time for her always horny cooch to take center stage so she gets on her imposing chair behind the desk and spreads her long legs wide apart for a full view of her randy pink pussy. You can tell it's all juicy and moist just by looking at it, and despite the bossy look on her face we know that the nude lady is all hot and bothered and would just love to go for some hard hammering on her clitty.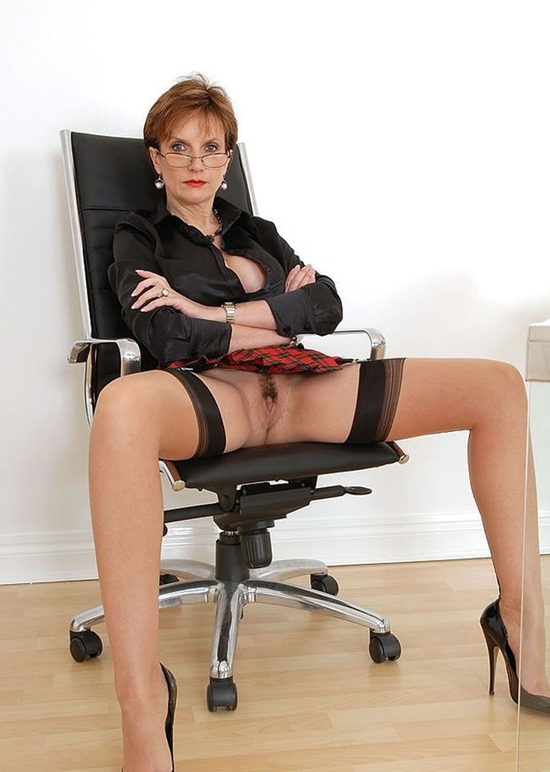 Check out sexy Sonia flashing her pussy!