Hi there, everyone! We are delighted to present you a brand new Lady Sonia update and it will blow your mind! Like every smoking hot babe with a flawless figure, our mature gal loves to keep hers super fit and flexible. The dirty cougar thought it would be super hot fun if you got access to her working out session, and enjoy an up close and personal view of that mouthwatering sexy body. We get to see the randy MILF exercising in her fierce striped outfit, barely covering her big titts. Of course the sassy bombshell is wearing her kinky high heels and matching black and white spats, 'cause we all know you can't really work up a good sweat sans glamour.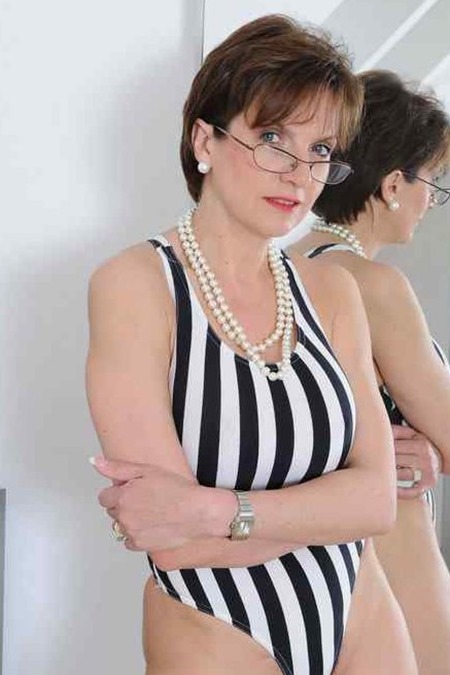 She's bending and squatting in the most erotic way she knows how and loves to catch you off guard and drive you crazy while bouncing her plush booty. This intoxicatingly beautiful lady proceeds to flashing her creamy boobs with a coquettish move while also displaying her tight ass. She gives you every opportunity to feast on her glorious figure, and with her strings of pearls falling over her fully exposed set of titties, LadySonia pulls her suit and flaunts her perfectly shaved pink pussy. We're pretty sure her delish cunt would also love some intense working out, and this is more than an invite. You'll enjoy this amazing episode no doubt, but don't forget to check out the updates we'll be bringing you soon. Until next time!
Take a look at this Sonia sexy posing for you!