Hey there guys and gals. Your favorite MILF mistress Lady Sonia is back in black today both figuratively and literally. And just like always, today she has a man that's all submissive and ready for some harsh treatment from the mistress here. Rest assured that you get to see the classy and kinky show that Sonia usually puts on and in a great way too for today. She's sporting some might sexy clothes like usual. And just like usual, it's comprised of a top vest, a garter belt, her thigh high stockings and high heels and nothing else. She likes to have her eager pink pussy in plain sight to tease the guy as she spanks him with her baton today.
Once the show begins proper, you can check her out making her entry and pulling the guy along on his little chain. She makes him walk on all fours as she keeps issuing commands and it's just a treat. And if you've been around the internet and saw some Kelly Madison videos you know just what this babe likes to do if you're new to her site specifically. Anyway, watch her having a field day with him this afternoon and see her like we said, spanking and whipping the guy into submission. That's not all as she usually likes to make her guys blow their loads on command too, so expect to see her do that to this stud too. Either way, have fun and see you next week!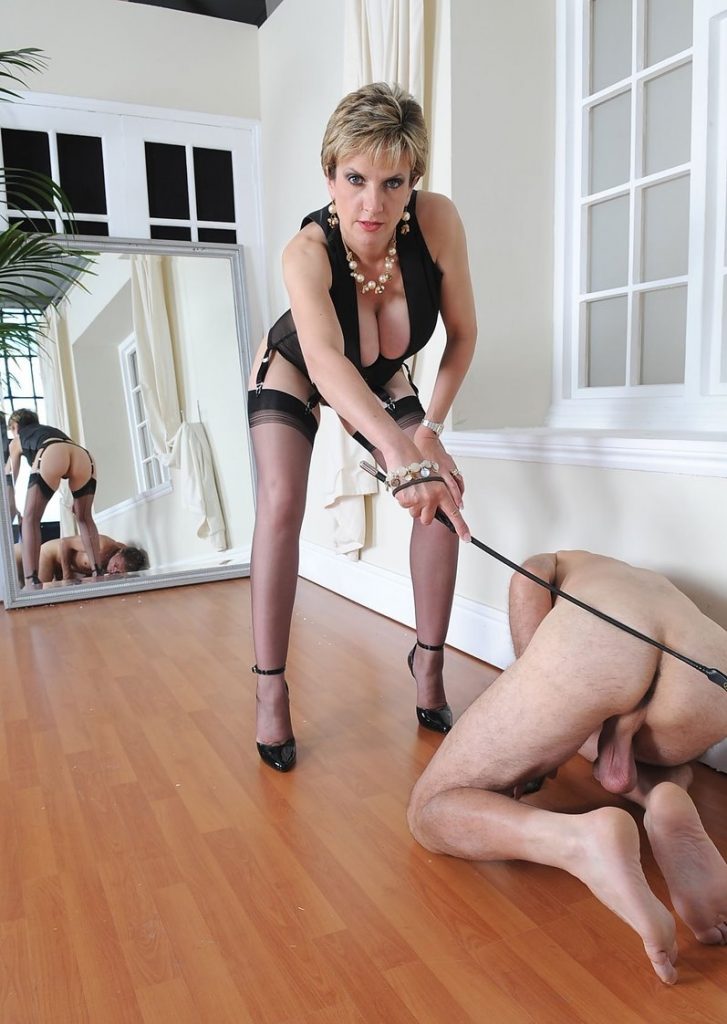 Take a look at sexy Sonia whipping her slave!